Medical Artificial Intelligence
Your virtual medical assistant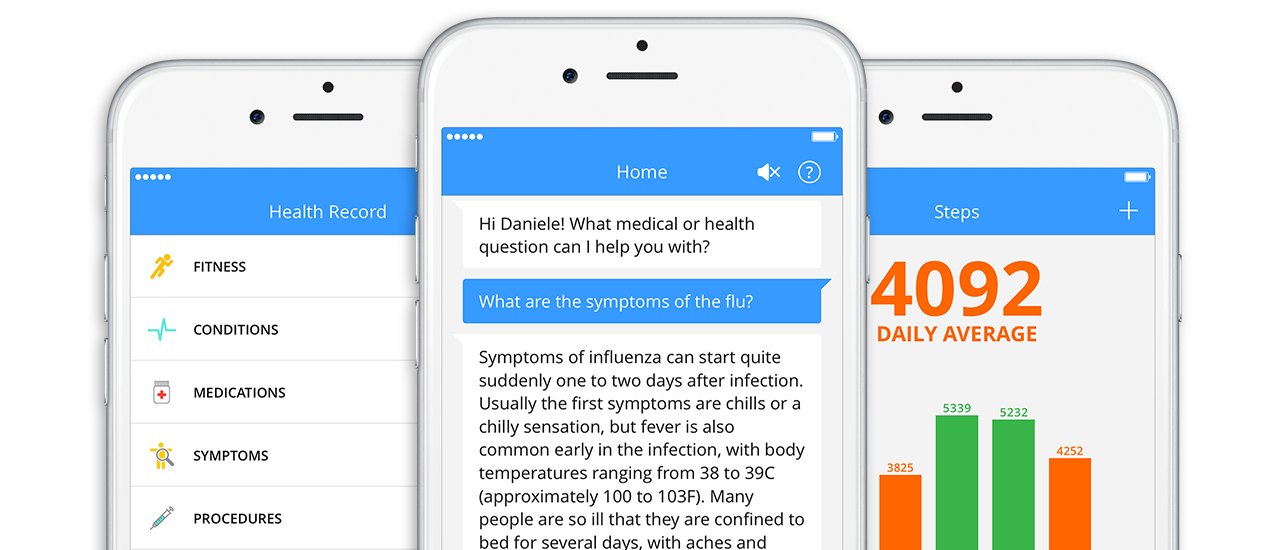 Pricing
Use our APIs to offer in your web and mobile apps a virtual medical assistant bot. We offer monthly subscription packages for the following:
$55/m
Diseases information and management bot
$60/m
Treatment and medications bot.
$50/m
Triage symptoms bot
100 top symptoms
with 4-5 back and forth dialog conversations
$85/m
Triage symptoms bot
All 200+ symptoms
With 8-10 back and forth dialog conversations
$60/m
Lab Tests results interpretation bot
$70/m
Diabetes management bot
MedWhat Technology
Our virtual assistant answers medical and health questions for consumers and doctors instantly. The answers are provided by an intelligent super-computer that learns about medicine everyday and over time about your health record and medical questions history.
The idea behind cognitive computing, or artificial intelligence, is that our computer learns by doing, getting at its tasks better over time by crunching more medical information. That iterative process of ingesting more information is what makes MedWhat powerful in the medical field.



API for enterprises
We are very proud of our product and want it to be used by other companies. MedWhat is looking for partners who want offer their customers our services and make their lives healthier. For that reason, we have created the MedWhat API which allows anybody to use our Q&A service for a small fee, or our Personalized Virtual Medical Assistant with the partner's own data for a customized chatbot.
Please, contact us for more information.